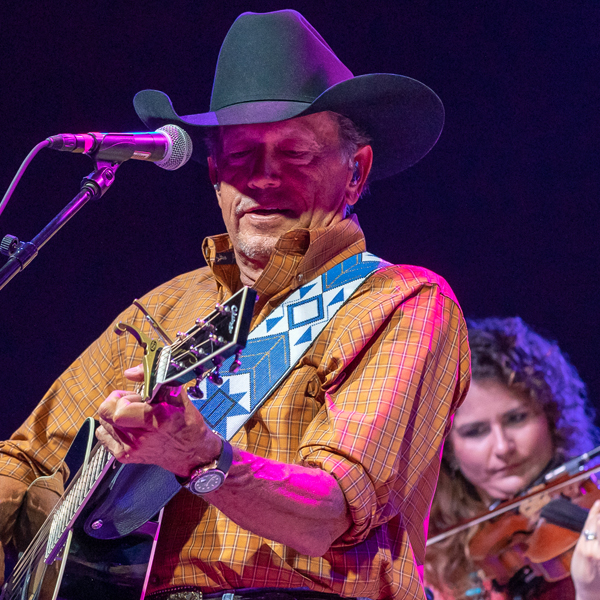 George Strait is the unambiguous King of Country Music, having sold more than 84 million albums and counting while earning more than 60 major entertainment industry awards as well as countless nominations and becoming the only act in history to have a Top 10 hit every year for over three decades. With 33 different Platinum or multi-Platinum albums, he's earned the third-most certifications of any artist in any genre, following only The Beatles and Elvis Presley, and with a total of 60, Strait has more No. 1 songs than any other artist in history (including Elvis).
Most recently, the Texas troubadour released 2019's best-selling Country album, Honky Tonk Time Machine, on MCA Nashville. Produced by Strait and Chuck Ainlay, the album quickly became Strait's record-extending 27th No. 1 Billboard Country album. Comprised of 12 original titles plus Strait's version of the Johnny Paycheck classic "Old Violin," Honky Tonk Time Machine marks an incredible 30th career studio album from the Country Music Hall of Fame member, who earned his 100th entry on the Billboard Country Airplay chart with his latest single from the project, "The Weight of the Badge."
Since his record-breaking Cowboy Rides Away Tour in 2014, Strait has performed for limited engagements, most notably at Las Vegas's T-Mobile Arena for his long running "Strait to Vegas" series. In 2021, he also headlined the Austin City Limits Music Festival as well as select venues across the country – Atlanta's Mercedes Benz-Stadium for the ATLive festival, plus Evansville's Ford Center and Minneapolis' U.S. Bank Stadium – with 2022 bringing additional headlining appearances, including his 31st appearance at the iconic Houston Rodeo on the event's final night. For information on upcoming shows, visit www.GeorgeStrait.com.